Nokia and the Philippine Tatler Launch the Best Restaurants Guide 2009
Recommend this post? Add a plus one.
Share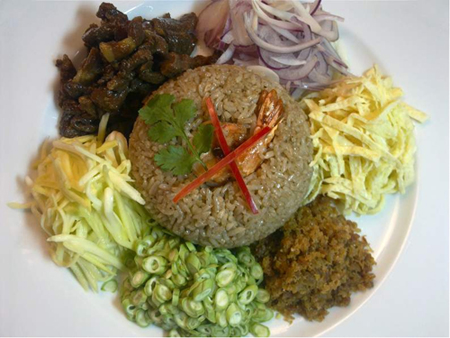 The Best Restaurants Guide 2009 is to the Philippines as the Miele Guide is to Asia – it's the Filipino foodista's must-have reference guide to the best culinary delights and finest dining establishments in Manila. What makes this a particularly useful guide is that it contains all the relevant information you want on hand before checking out a restaurant, like the menu and a brief review of each place. Sure, the restaurants featured aren't exactly places you'd frequent every day (unless you have a lot of money), but the Best Restaurants Guide 2009 might make a great resource if you're planning a romantic dinner with your significant other or if you're out to impress an important guest or client.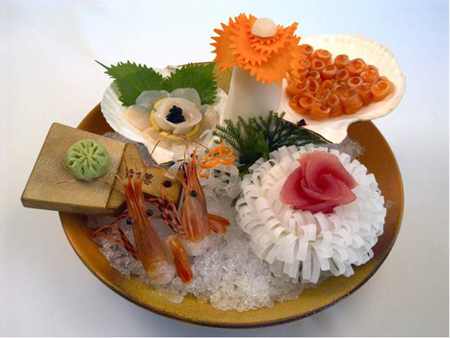 This year, the country's premiere society magazine Philippine Tattler and Nokia worked together on the fifth edition of the Best Restaurants Guide and launched the book at a fine feast peopled with VIPs and Manila high society. The launch party was held at the Manila Polo Club and featured an assortment of refreshing salads, a lovely spread of beef, lamb, chicken, and seafood skewers, and an intoxicating array of luscious desserts. The event also featured the food photography of Alex Van Hagen, which – believe it or not – was taken using the 5-megapixel camera of the Nokia 6700! Featured above are Azuthai's Khao Kapi Thai Style Bagoong Fried Rice and Inagiku's Sashimi Moriawase. If you check out the jump below, you'll find more mouthwatering delights from the establishments featured at the Best Restaurants Guide 2009.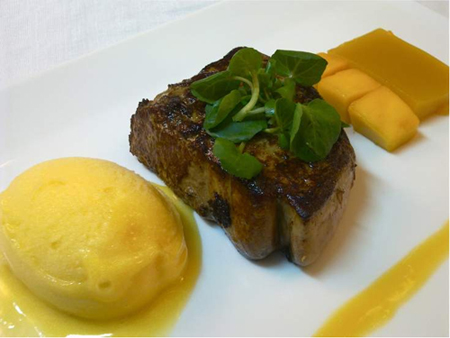 Pepato – Pan Seared Goose Liver Mango Duetto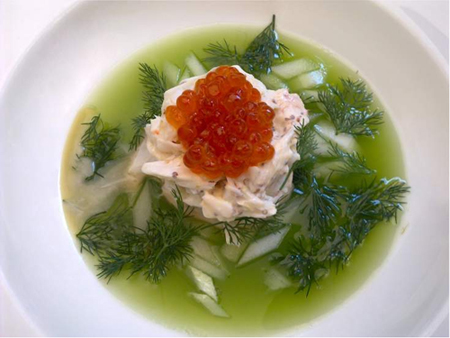 Sala – A salad of blue swimmer crab, mustard and cucumber jelly with salmon caviar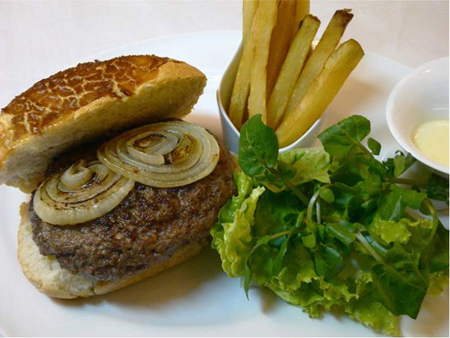 Lusso – Demi-Pound Burger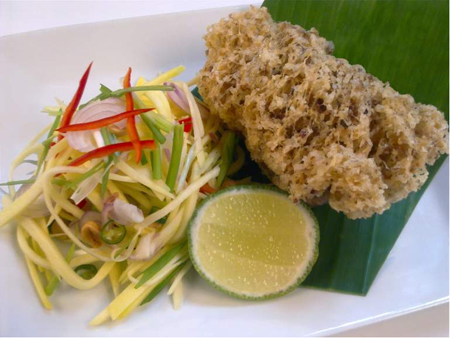 People's Palace – Crispy catfish with green mango salad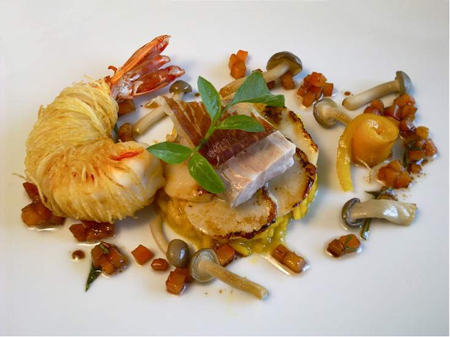 Red – Grilled Scallop Rosette with Baked Prawn in Potato Twine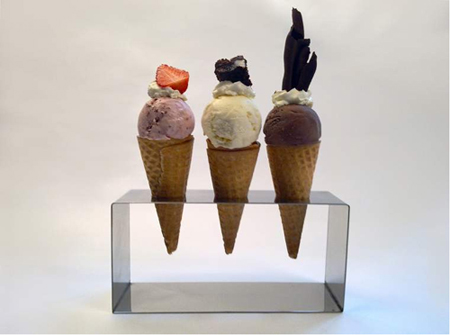 Sala Bistro – A selection of homemade ice cream cones: Strawberry, Vanilla, Chocolate
Share
Add a plus one if you want to recommend this post to your network.